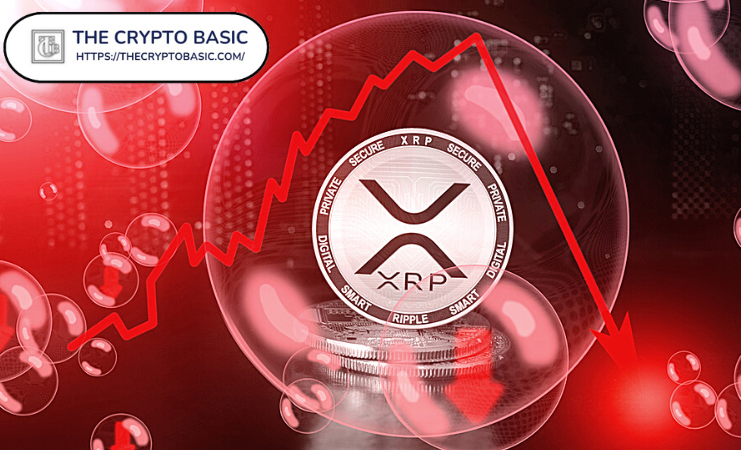 XRP remains in an elongated downtrend as its latest attempt at staging a breakout from the prevalent descending channel faces resistance.
XRP has been caught in a prolonged downtrend since dropping from the high of $0.58 in late March. All attempts are staging a breakout have been met with resistance from the bears. Most recently, Crypto Rand, a prominent crypto trader, highlighted the asset's latest effort toward recovery.
Citing an XRP daily chart, Crypto Rand emphasized that the asset faced stern opposition when it tried to break free from the current descending trendline.
Notably, XRP has registered impressive gains in the past few days, appreciating by 14% from May 16 to 19. The asset's recovery campaign faced resistance at the $0.4755 zone, leading to intermittent declines. A follow-up attempt to break out was summarily snuffed out by the bears, depriving XRP of an opportunity to post eight consecutive daily winning candles.
The asset has continued to shed off the gains picked up in the latest campaign, with a massive 3.15% decline since the start of today. The $0.45 territory is the last defense against a fall to the lows previously observed on May 5. XRP has judiciously defended this territory to avoid further declines.
XRP Needs to Close above $0.52
Egrag, another notable chartist, also highlighted XRP's current short-term bearish position. The analyst stressed that the asset remains in a descending channel – a pattern that began after it dropped from the late-March high. This syncs with Crypto Rand's insight on the matter.
For context, a descending channel is a bearish pattern that indicates a gradual decrease in an asset's price. The pattern is typically characterized by two parallel trendlines, where the upper trendline connects the lower highs and the lower trendline connects the lower lows.
A breakout from the channel would send bullish signals of a possible trend reversal. However, Egrag's chart shows that attempts at staging a breakout have been opposed at the upper trendline, which serves as resistance. Egrag disclosed that, at this rate, the asset could drop to $0.4282, with a decline to $0.37 still possible.
The analyst emphasized that should XRP close above $0.52 and $0.58 on the daily timeframe, it would signal a looming breakout early. Egrag noted that XRP's long-term price target remains bullish.
As reported by The Crypto Basic, the analyst previously predicted that the asset would be posting a 30,000% surge in the foreseeable future.
Meanwhile, XRP is currently trading for $0.4509 as of press time, up 3.39% in the past week. With a 24-hour trade volume of $995 million, XRP is experiencing the third largest trade volume for any non-stable coin, only behind BTC and ETH.
By Albert Brown | Original Link